Your Message is the most important part of your business. I know that's a bold statement but think about it. You can have the greatest programs or services in the world, but if you don't know how to communicate your message, you're dead in the water.
There's a lot more to your message than just telling people what you do.
In fact, if that's all your message does, you're seriously limiting your ability to attract more of your ideal clients.
Your message has to:
– Connect with the hearts and minds of your ideal clients…
– Communicate not just what you do but who you are…
– Present you as the perfect choice for your ideal clients…
If your message isn't doing all that, then it's not doing it's job.
Let's just focus on the first point for a minute.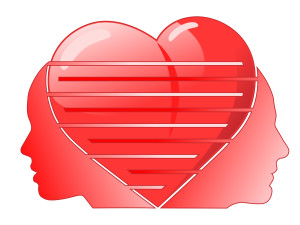 Have you heard the saying that people  buy with their heart and justify with logic?  Makes sense, right? So to be effective your message has to connect with the hearts and minds of your ideal clients.
Now, here's the key. In order for you to connect with their hearts and minds, you have to be willing to share your heart and mind and put both of them in your message.
If you just communicate from your head, you're going to blend into the crowd. Because there are a lot of people who do exactly what you do.
So how do you put your heart in your message? It all starts by understanding that your message isn't just a phrase or sentence. It's a platform and it has many different layers.
On the surface is your Marketing Message.  That's the head part. It explains what you do and who you help, so anybody hearing or seeing your message understands your value and how it relates to their specific goal or problem.
Communicating from your head is important, but it's not enough. To show your heart, you need to create what I call your Core Message. Your Core Message is the message that lets people know what you stand for. It's the big idea you want to share with the world.
There's something really powerful about taking a stand and making your position clear. Think about it. We're only inspired to take real action by those who take a stand!
When you're clear about your Core Message it will absolutely revolutionize your business.
It's how you create your unique positioning and is the biggest key to creating a strong brand that lets you stand out from everyone else.
When you infuse your Core Message into your marketing, you're communicating from your head and your heart. Your ideal clients understand not just what you do but who you are, and they value you at an even deeper level.
If you want to learn how to create messaging that connects with the hearts and minds of your ideal clients, then sign up for this free training webinar:
"How to Create an Authentic Message that Inspires Your Dream Clients to Fall in Love With You and Hire You on the Spot"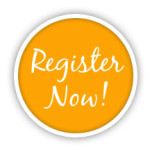 Grab your FREE spot right here
Here's a sneak peek of what you'll discover:
The 3 biggest mistakes you make with your message that STOP you from attracting your ideal clients
The special ingredient that transforms your message from boring to magnetic and completely unique to you
How to stand out from the crowd without resorting to hype or "in your face" marketing
The #1 thing you need to make it a no brainer for your ideal clients to say yes to working with you!
If your message is just communicating WHAT you do, you're seriously limiting your ability to not only attract more of your ideal clients, but get them fall in love with you. Sign up for the free webinar and let's put your message to work for you!