I was meeting with a client today helping her review the giveaway she created to grow her email list. This lady really knows her stuff, but as I reviewed it, I realized it wouldn't inspire her prospective clients to hire her.
So we went through an exercise where we uncovered the real reasons your potential clients will hire you. Here's what we came up with. If you have any additional reasons please share them below so we can all learn and grow together!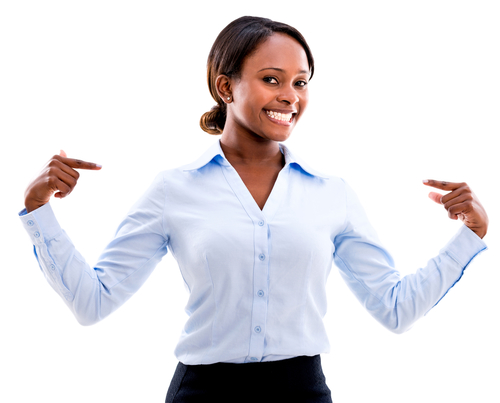 1. Your Personal Story
Your prospective clients want to know that you can relate to what they're going through. Either you've been there, or you've gone through this struggle with other people you care about.
So for instance, if you've struggled with the challenge of finding the love of your life and finally found him (or her), they want to know your story about that.
Does that mean that if you've never gone through this struggle you can't help people? No, not necessarily. For instance, I had a client who helps people thrive after cancer. She never had cancer but someone in her family did and as a doctor she worked with many cancer survivors. So she has her own personal story even if it's not directly about her.
2. Your Client Journey
They want to know that you've not only overcome this struggle, but that you've created a system to help them overcome the struggle as well. I call this the Client Journey, e.g. the steps you'll take your client through to help them get results.
Being able to communicate this Client Journey gives your potential clients great comfort, knowing there's a clear path to getting results. It also makes what you do much more tangible, so they're more confident investing in your services.
3. Your Social Proof
It gives clients great peace of mind knowing that you've helped others through this struggle as well. That's the power of having great testimonials.
If you're new and don't have testimonials yet, that's okay. Use your own story for now. And be sure to gather great testimonials as you move forward with your business.
4. Your Excitement
Would you want to work with someone who isn't passionate about what they do? I'm betting not. You want to work with someone who is excited about helping you.
Part of creating your own authentic voice, is discovering what motivates you to do what you do (it's always way more than money). It's all about your "why" and the stand you take in your business.
Your Core Message is how you communicate that "why" and that "stand". It's the #1 thing that helps you stand out from everyone else who does what you do.
I've created a free training that shows you exactly how to create an authentic message that inspires your ideal clients to hire you. It includes training and examples of Core Message and Client Journey.
And, when you watch the training, you'll also get a free Testimonial Template and Training that show you how to easily get great testimonials and how to use them in your marketing. My gift to you:)
Go to www.YourMagneticMessage.com for your free Client-Attracting Message Training.