Join our free Community to learn practical strategies delivered from the heart combined with valuable discussion and support!
Let's face it… building your business is much harder when done in isolation. You want to stay on top of the most cutting edge strategies to help you grow your business and interact with other like-minded entrepreneurs.
That's why I created the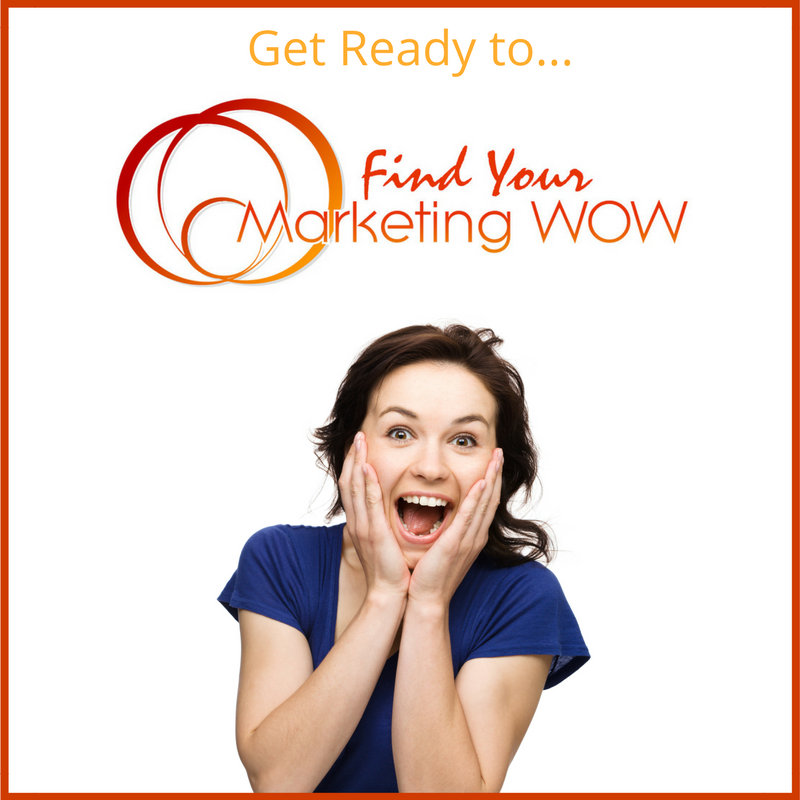 "Find Your Marketing WOW" Facebook Community.
It's your home to discover, celebrate and communicate what makes you so unique your dream clients say WOW, I want to work with YOU!
In addition to live trainings, we also run the free Find Your Marketing WOW 5 day challenge in our group.
We also share practical strategies to make your marketing more effective and aligned with who you are.
Above all, it's a place for connection and support. It's a judgement free zone and a spam free zone.
Ask questions, celebrate your successes, & get support from me and other heart centered entrepreneurs.
We'll talk soon!