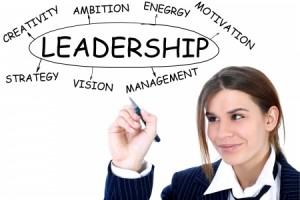 I've been thinking a lot about leadership. Some of my clients are leadership experts (it's so much fun to get to work with such smart people:).
But what really got me thinking about it was a comment from my son's teacher. She described him as a "quiet leader". Someone who sits back and observes, and inspires people with his actions and insights.
My son doesn't need to beat his chest and jump and down to get his point across and be heard. He leads with his own voice and in his own way.
The truth is, my personal style is very much the same.
I believe in sharing your message and taking a stand. I'm passionate about what I do and the people I help. But I don't shout my message, I share it. It's a softer leadership style, but a passionate one nonetheless.
As an entrepreneur, you're a leader in your own right. And you have your own unique leadership style. In fact, part of building your brand means embracing your leadership style. Understanding who you are and celebrating it.
Leadership also means honoring your voice and the message you have to share.
Your ideal clients are looking for you to step up as a leader. They want to know what you stand for. Because the truth is, there are lots of people who do what you do. But no one else who does what you do and takes the same stand as you.
When you take a stand and share your voice — you tap into your full potential as a leader.
One of my greatest passions is empowering my clients to honor their voice and share their message. Don't just say what people want to hear — say what you believe.
Because when you share your message, you honor yourself and inspire your clients. So you can make the difference you're here to make.
What do you see as your leadership style? Please share your thoughts and comments below.
Thanks!