If you're building a business online, you need some great tools to help you.
Some are just toys that you collect and never use – you know that bright, shiny object thing. And others are indispensable tools that make your life so much easier. Let's focus on the latter.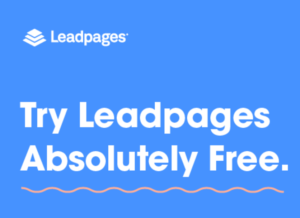 I want to start with one of my very favorite tools – LeadPages.  Click here to get a free 14 day trial of LeadPages
I know I'm dating myself, but I remember when I had to pay a web designer to create my opt in pages and sales pages. Now I do it all myself and it's so much fun!
Here's a video training that shows you how to use LeadPages Drag and Drop templates. These allow you to fully customize your pages any way you want.
If you want to see how to integrate LeadPages with your email management system, click here.
Enjoy and please let me know if you have any questions. Thanks!