Here are some resources that I personally use to build my business and stand behind 100 percent. Some are even my own:)
Free Trainings
Free Magnetic Message Training
Marketing is sharing your message with the right people so they're inspired to take action. So if you don't know what your message is, how can you expect your marketing to work? You can't! On this free training, you'll discover the 3 biggest mistakes people make with their message, and the exact steps you need to take to create an authentic, client attracting message. You'll learn the special ingredient that transforms your message from boring to magnetic and completely unique to you.  You'll get real life examples so you can really see how this works, and start creating your own Magnetic Message.
Free Niche Success Kit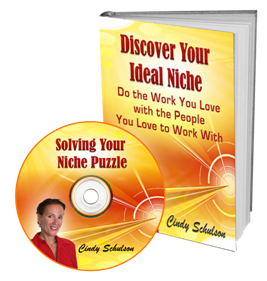 Do you know WHO you help, WHAT you help them with, WHY they should work with you?vIf you can't confidently answer those 3 questions, then you aren't as clear as you need to be about your niche, and it's going to make marketing yourself a lot harder. In this free Niche Success Kit, you'll get the same proven, step-by-step process I use to help my clients discover or refine their niche. As you'll discover in the free training, finding your niche is about much more than just choosing a target market and figuring out what they want. You come to your business with a wealth of skills, experiences and passions. I'll show you how to leverage everything you bring to the table in your business so you can choose a profitable niche you love.
Websites
Membership Sites
Appointment Scheduling
Webinars
Graphics
List Building
Ecommerce
*Let me be completely transparent here:
Many of the links on this page are affiliate links which means that I earn money if you choose to buy at some point in the near future. Thank you for trusting my judgment and allowing me to share these resources while making some additional money! I do believe these are some of the best resources I am using in my business so I hope you'll love them as much as I do.
If you want to read the official, legal disclaimer click here