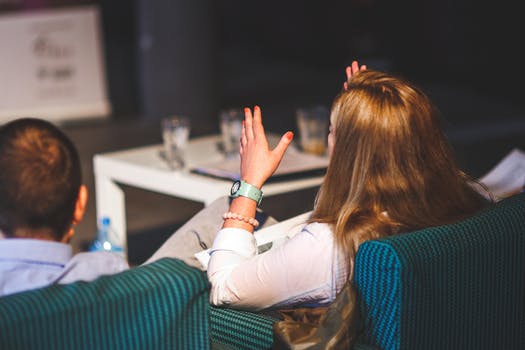 Last night I went to a presentation intended for the parents of high school students interested in attending a prominent university here in San Diego.
My older son is in 10th grade so we want to learn what we can do to help him get ready for the university application process.
The event was advertised like this…
"Don't miss an informative evening with staff from XYZ School to learn about the college preparatory process, including information about admissions, financial aid and career services."
Sounds perfect for what I wanted to learn, right?
So I went with a friend and the first thing we saw when we got there was a long line. They had asked people to reserve a spot online before the event.
Thankfully we had made a reservation, but the check-in process was super slow. The event was supposed to start at 6pm and by 6:30pm there was still a huge line. They eventually decided to just let everyone in whether they had registered or not.
Teaching point: It's okay to have people register to attend your free training (e.g. a workshop or webinar). That way you have their contact info so you can follow up with them. But make sure you don't have them jump through so many hoops they just leave.
So we finally got seated and were excited to get things rolling. An hour into the presentation, I hadn't learned anything I couldn't find online.
The whole event was a huge marketing pitch. They were selling without teaching – pretty ironic for educators!
Teaching point: Your sales pitch will be received much more warmly when you lead with valuable content.
Bonus teaching point: Make sure you live up to the promise of your event or people will walk away with a bad taste in their mouth.
We decided to bail early and were so happy when we got outside and saw they had set up tables with staff to answer questions. So we drilled them and got a ton of valuable insights that would help us get our kids ready for the university application process. Yeah!
Teaching point: Include a way for people to ask questions when you teach. That way they get their questions answered, and you can learn what they are really interested in learning about.
Bonus teaching point: Make it easy for people to submit questions. For a webinar for instance, you can email them both before and after the webinar inviting them to ask a question. You can also take questions during the webinar. You can also install a free service such as Zopim where they can submit questions (I use this on my sales pages).
The bottom line is selling is totally okay. Just make sure you're living up to your promises to deliver value as well. I'm talking to you XYZ University!